GDPR Auditing is a specialist consultancy, focussing on everything GDPR. And because GDPR covers many different areas, so do we.
Reaching a level of compliance with GDPR can feel like quite a puzzle, and most businesses will need some help.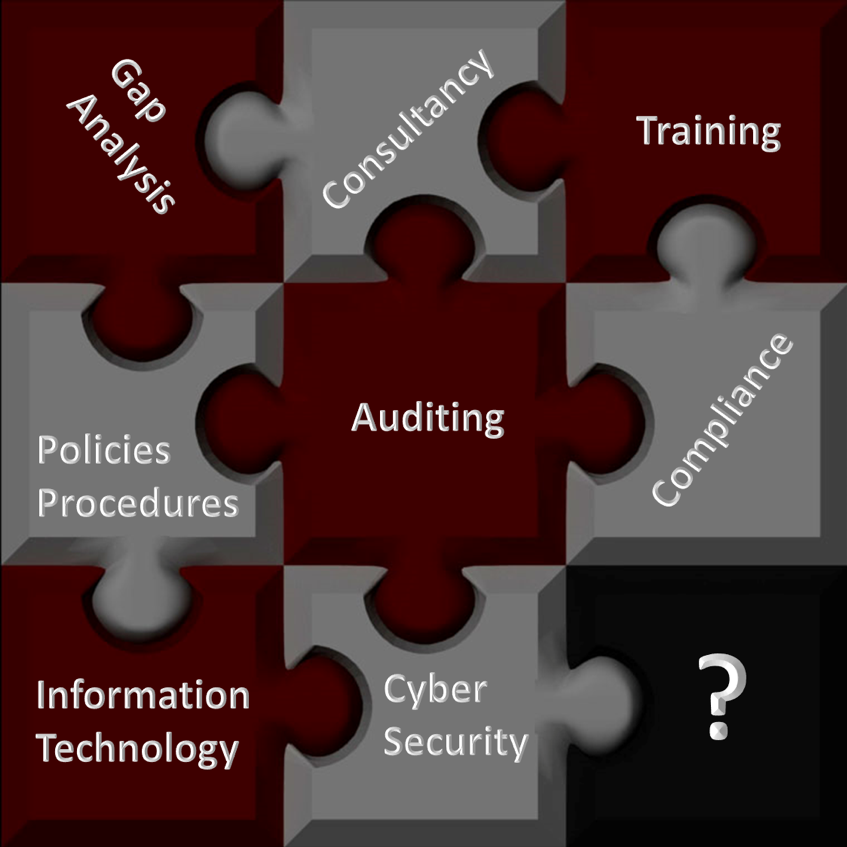 We can help with all the pieces, the missing one is you, your business needs to implement and follow GDPR responsibly.
With your piece and our help, we can get your business to a level of compliance appropriate and proportional to the risk, which is what GDPR requires.
Why Choose Us?
All our services are focussed on how best to deliver GDPR and help our customers become compliant. Our business is GDPR, and that means you get our undivided attention and only what you need for your business.
We provide a high-quality service, at reasonable cost, you will find cheaper but when it comes to the law and protecting personal data, consider whether the lowest bidder is the right choice.
Our Services
If you want to know more about our services, clients or partners then choose any of the services below.
GDPR Audit
DPO as a Service
Security Audit
GDPR Toolkit
Quality Assurance
GDPR Awareness Training
Security and DPO Training
Other Services
Our Clients
Our Partners
Contact
Contact us for more information. You will be under no obligation and if we can't help or you don't want us to, then you can walk away.
Follow us