Complete GDPR Services
With our GDPR Services we can provide an End-to-End GDPR solution for your business.
Our GDPR Services include everything from awareness to audit to implementation, that provide you with a complete GDPR solution.
GDPR AUDIT
Using our unique GDPR Audit methodology and targeted auditing techniques we are able to quickly and effectively assimilate all the information required to give you a 360-degree view of where you stand against the new regulation.
Your GDPR gaps as well as recommended remediation steps are provided in a detailed report.
Following on from the initial audit GDPR auditing can also:
Conduct progress reviews against your original audit findings
Create your Data Asset Inventory
Undertake Technology Reviews
GDPR Quality Assurance
Whatever the state of your GDPR program, our GDPR Quality Assurance  service  provides you with a full independent review of your GDPR Compliance.
Through a combination of Audit, Check and Verify stages  a comprehensive report is produced that will provide:
Recommendations and priorities for the elements of GDPR you haven't started yet, (Audit).
Assurance that any elements you are working on will deliver the outcome you need, (Check).
Confirmation that the elements of the GDPR you have finished  are working as they should (Verify).
GDPR CONSULTANCY
We provide bespoke consultancy services around all aspects of the GDPR including:
Data Asset Inventory
GDPR Audit
IT Audit
Programme management
Provision of on-site and remote resources
Business Continuity Planning and Disaster Recovery Planning
GDPR REVIEW
Whilst there is currently no fixed requirements for GDPR reviews we recommend at least an annual review.  This ensures compliance has been maintained.
The GDPR requires you to continually review your data processing risks and conduct a DPIA before any significant change is implemented.
We can complete reviews that are tailored to your specific needs on your previously completed audits and DPIAs.
GDPR EDUCATION
Our half-day awareness workshop will  inform your organisation about the GDPR as well as how it may impact your business.
Each workshop can be tailored to your specific business needs.  They can be held on customer premises as well as alternative locations to suit you.
We also provide bespoke training packages tailored to your business needs in all aspects of the GDPR.
DATA PROTECTION IMPACT ASSESSMENT (DPIA)
Whilst it is good practice to take a privacy by design approach when building your systems and carry out a Privacy Impact Assessments (PIAs), the GDPR makes privacy by design a legal requirement.
The GDPR also makes PIA's (referred to as DPIAs by the GDPR) mandatory where data processing is likely to result in high risks to individuals.
The regulation strongly recommends a DPIA is completed for processing operations already in place prior to May 2018. DIPA's are required for any new processing or changes to existing processing.
We can advise you as well as complete or assist you in completing a GDPR DPIA.
Specialist Solutions
We at GDPR Auditing understand that the GDPR will impact industry sectors in different ways.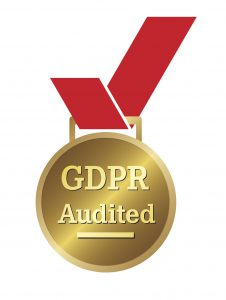 With this in mind we are developing targeted solutions starting with our GDPR Self-Assessment for accountants solution.