IT Security for GDPR
We recognise that organisations will have used different approaches to becoming GDPR compliant.
We also know that the GDPR is not prescriptive about IT Security and so many companies will have not included any IT changes in their GDPR program.
However, after your people, your technology is going to be your weakest link in protecting personal data. And in actuality, how your people use IT is predominately the reason breaches happen. GDPR Auditing have 50 years combined experience of IT and IT Security, and class IT Security for GDPR as their specialist area.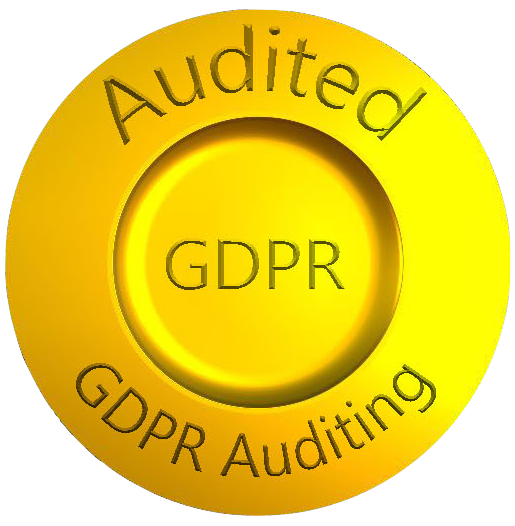 Our IT Security audit is aimed at those areas of your business responsible for building, buying, implementing, and operating your IT systems. And those people responsible for managing the IT Services and Providers.
Our audit is based on PCI DSS 3.2 security practices, always looked upon as the gold standard for keeping financial (Card Data) secure. We apply the same gold standard to Personal Data.
Understand your compliance gaps
Your IT Security compliance gaps will be clearly documented and we will talk you through them so as to ensure you understand them.
We will provide you with a prioritised list of findings as well as a clear set of recommendations.


I found GDPR auditing to be very professional, timely in responding to queries throughout the process and excellent to work with. The audit itself was a smooth process and the style in which it was conducted helped us understand the legislation more as we progressed through the process. The final audit document was very well laid out and gave us all the information we needed in a clear and concise manner. Thank you for your help!
The GDPR IT Security Audit will cover:
Privacy by Design
Data Protection by Default
Anonymisation
Pseudonymisation
Security Architecture
Logging and Monitoring
Incident Management and Breach Reporting
Data deletion and right to be forgotten
Audit Trails and Accountability
Office 365 Security and MS Azure
AWS Security Best Practice
Patch Management
Security Scanning and Penetration Testing
and more…
Get in touch
To find out more about this service or any of our other services please email us at info@gdprauditing.com or get in touch via our contacts page.